Developing our talent
The people we hire are passionate about education, journalism and publishing, and they tend to have ambition and aspirations to progress through or across the businesses. We have a lot of talented people at every level of our company and we strive to identify, nurture and promote them in a number of ways. We encourage people to have regular career discussions with their manager, we conduct annual performance reviews, we support internal and external training opportunities, and we promote mentoring, in addition to our own cross- Pearson initiatives to prepare future leaders and keep the current senior team fresh and switched on. In total, we ran 589 personal days of leadership development in 2009. Our talent management programme highlights where it may be beneficial to move people because of their job or skills, and we have the in-house expertise to help the transition go as smoothly as possible. Of our senior management group, over 20% have experience in at least two Pearson operating companies.
Snapshots from 2009
Penguin scholarship Penguin UK chose the School of Printing and Publishing and the London College of Communication (LCC) to provide our very first publishing bursary. Awarded for the academic year 2009-10, the bursary was for £3,000 and given on a competitive basis to a student on the Book and Journal pathway of the MA in Publishing course at LCC.
We launched our Emerging Leaders Programme in 2009, bringing together people from different businesses within one region to address organisational and team challenges. 72 Pearson people completed this programme in London, New York, Hong Kong and Minnesota.
Design training for new DK staff in Delhi
In the UK, a mixture of 12 Dorling Kindersley design and editorial managers are either already running or booked to run full time training courses for new staff in Delhi. These courses will run for between two to four months. In 2010, more junior designers and editors will be going out to do 'on the job' training for four to eight weeks each.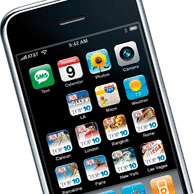 Forum Our annual Forum brought together 120 of our most high potential managers from all over the world for a three-day session with the Pearson Management Committee and other senior managers.
Penguin Group International determined what topics staff were most interested in and set up Brown Bag/Lunch and Learn sessions – covering areas such as eBooks, online sales and marketing strategies and women in publishing – with attendance for these sessions hitting an all-time high.
A few words from:
Francine Rosado-Cruz

"At Pearson, we believe that our success comes from the inclusion of viewpoints as different as the audience we serve."
Diversity & Inclusion Manager, Pearson inc.
I joined Pearson as Penguin Group (USA)'s diversity manager in April 2004, so I've been fortunate to be able to work across our diverse businesses. I've partnered with colleagues at Pearson Education North America and the Financial Times, as well as with Pearson people around the world.
What struck me initially and still impresses me today is that no matter where you work across the globe, Pearson's values of being brave, imaginative and decent prevail in both the work we do and our corporate culture.
At Pearson, we believe that our success comes from the inclusion of viewpoints as different as the audience we serve. We encourage everyone to bring their very best skills to work by supporting work/life integration and effectiveness, as well promoting the health and well-being of our people.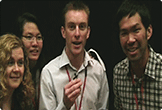 Fast fact:
Love & Tate Skills Match
The FT takes part in the Love & Tate Skills Match programme in London, giving young people from in and around the economically diverse borough of Tower Hamlets new skills and valuable work experience: this has led to several individuals later being hired in roles across Pearson.