Consumer publishing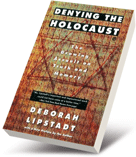 Penguin's long and proud history of championing free speech runs from our 1960's publication of D.H. Lawrence's Lady Chatterley's Lover right through to our more recent publication of Professor Deborah Lipstadt's Denying the Holocaust. In 2009, continuing this tradition, Penguin became a Silver PEN partner in the UK and was the proud premier sponsor of the 2009 PEN (poets, playwrights, essayists, editors and novelists) World Voices festival in New York, the world's oldest international literary and human rights organisation. Penguin continues to support and publish books that raise awareness of environmental themes and global crises, and to keep in step with the latest means of delivering our products to our customers. Penguin now has 14,000 eBook titles available for sale, with Penguin China and Penguin Canada joining the US and UK in this arena in 2009. The digital publishing part of our business is growing very fast, as more readers choose to access their books through devices such as the Kindle, iPhone, eReader, iPad or any other yet-to-launch devices. We continue to adhere to the highest possible standards of publishing around the world, taking care to protect the efforts of our authors and our copyright and trademarks. Our strong commitment to diversity in publishing means we support a range of initiatives in several countries aimed at promoting diversity in book world and seek out new titles and imprints that will also appeal to particular cultures and age groups.
Snapshots from 2009
Penguin New Zealand worked with Kiwa Media to produce the world's first touch-enabled and interactive read-along storybook, to be launched in spring 2010.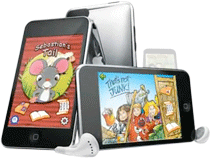 Rough Guides continues to work with Motability Operations, publishing the third edition of the Rough Guide to Accessible Britain, free to all Motability members. In 2009, it won an International Visual Communications Association Clarion Award – promoting Social Inclusion, Sustainable Development and Ethical Debate – for strategic communications.
Following the success of the award-winning We Tell Stories in 2008, Puffin launched one of their biggest, most exciting digital initiatives. Puffin commissioned teams of interactive designers to build a suite of tools for children, designed to inspire and encourage literacy, creativity and story-telling skills.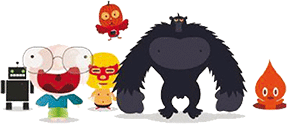 Penguin Books South Africa launched the Penguin Prize for African Writing, a new literary award for previously unpublished authors from the African continent. The prize in each of the two categories is R50, 000 and a publishing contract with Penguin Books South Africa, with worldwide distribution via Penguin Group companies.

A few words from:
Dan Ruffino

"The same approach goes to almost everything we do – quality is always uppermost in our minds and focus."
Marketing & Publicity Director,
Penguin Group (Australia)
When I first joined Penguin a little over nine years ago, the first thing that struck me was how handsome the books were – terrific, eye catching design, both inside and out, and very high production standards.
Despite being a publisher of a broad range of books from cheap paperbacks like our million copy-selling Popular Penguins series to our high-end illustrated non-fiction imprint, Lantern, there is a consistent commitment to quality and innovation. The quality of the words, illustrations and photographs are complemented and enhanced by the quality of the design and production.
There is a particular Penguin look and feel to our books. Our customers, both retail and consumers have come to expect, subconsciously or consciously, a level of quality to which we consistently adhere.
The same approach goes to almost everything we do – our point of sale, our advertising, our online presence, the systems we use, the suppliers we work with, to even the way our sales team present new books to their customers, quality is always uppermost in our minds and focus.
My favourite time of day at work is always when new books arrive from the printers and a copy is delivered to my office. I always stop whatever I'm doing to pick it up and spend a few precious minutes exploring and admiring it.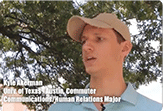 Fast fact:
Promoting indigenous literature and language
Pearson Southern Africa is the only company that runs literary competitions with workshops to train new authors, hosts literary awards, then publishes the winners in the 11 official languages of South Africa to help promote indigenous literature and language.