Business information
The Financial Times newspaper has a long tradition of high standards on independence, quality and responsible journalism. We believe this is fundamental to its integrity, reputation and commercial success. Alongside its prime responsibility to provide accurate and reliable news and analysis, the FT also lends its editorial weight to discussion of key contemporary issues affecting global business, finance, politics and society. The FT's regular special reports include recent surveys on climate change and sustainable investment, for example, and its annual seasonal appeal gives FT readers the opportunity to learn in depth about a specific charity and the issues it seeks to address. The FT has worked hard to maintain its status as a trusted source on the most important, relevant global stories for its niche but influential and international audience. That audience has continued to grow: the newspaper is now printed at 23 print sites across the globe, has a daily circulation of 390,315 (ABC figures January 2009) and a readership of 1.3 million people worldwide in print and online. The FT Group as a whole has sought to further embrace the shift to digital rather than paper-based media. In 2000, around two-thirds of the FT Group's revenues were print-based. In 2009, digital revenues represented over 73%.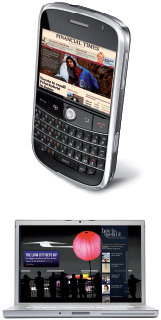 Snapshots from 2009
Award-winning journalism The FT won 23 awards in 2009, including Best Commentator and Decade of Excellence, Business Journalist of the year and six Society of Publishers in Asia Awards.
Why Journalism Matters As part of a Media Standards Trust series, Financial Times Editor Lionel Barber gave an illuminating speech to The British Academy on the changing face of journalism in the 21st century. It is also available on YouTube.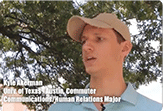 Fast fact:
Promoting indigenous literature and language
Pearson Southern Africa is the only company that runs literary competitions with workshops to train new authors, hosts literary awards, then publishes the winners in the 11 official languages of South Africa to help promote indigenous literature and language.