The shift to digital
Our continued investment in digital products and services businesses is part of Pearson's strategy for making our content more useful, personal and valuable to the people who buy it, and we have seen a considerable rise in demand in this area. In 2009, digital products and services accounted for £1.7bn in revenues – close to one-third of Pearson's total sales and more than double the total five years ago. These products and services have a different climate footprint from our print-based products; as our digital output becomes an even more significant part of our business, this will have an impact on reducing our use of our traditional raw materials such as paper, water and the energy involved in storing paper products. Our MyLab digital learning, homework and assessment programmes were used internationally by more than 470,000 students last year, up almost 60% on 2008, and are now sold in more than 200 countries worldwide. Unique visitors to Poptropica shot up more than 100% in 2009 to make it one of the largest virtual worlds for young children in the US. Digital products and services accounted for 73% of FT Group revenues, up from 28% in 2000, while Penguin sold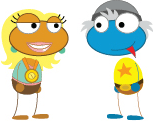 four times more eBooks in 2009 than the previous year, with 14,000 titles now available to our customers. As we consider the future development of our businesses, we do so aware of the need to give our audience the choice to access products and services however they wish to, wherever they are – whether that is a printed newspaper on a subway train, a digital book on a remote beach or a blended print and online learning system in a classroom. We are funding research into the impact digital technology can have on learning for young children and finding more ways for people to work and learn remotely.
Snapshots from 2009
Personalized learning We published one of four issue papers on key learning topics, Personalized Learning: The Nexus of 21st Century Learning and Educational Technologies, to set out the advantages of personalised learning when coupled with the power of technology.
Following Penguin India's 2008 partnership with Mobifusion Inc – a global developer, publisher and distributor of mobile technologies and value-added services – a wide range of content from Penguin's books has been made available in 2009 to mobile customers in India through SMS subscription services. The partnership is initially focused on the Indian consumer base, but will expand to include Penguin's global brand in due course.
This new, free application has already received more than 200,000 downloads and follows the same access model of FT.com. First time users get three free articles per month as well as unrestricted access to the markets data sections and currency converter. Registered users can view ten free articles per month, have access to their FT.com portfolio and have unrestricted access to markets data and the currency converter. Standard and premium subscribers have unlimited access to news, access to their FT.com portfolio and full access to the markets data and currency converter sections; premium subscribers have the additional bonus of access to Lex content.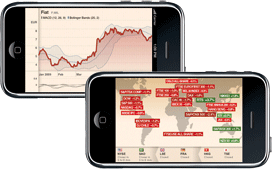 FT Press launched a new e-publishing imprint, FTPress Delivers , providing essentials, short insights and full books from some of its leading business authors.
Penguin UK geared up to produce its first ever iPhone app at the beginning of January 2010, developed and marketed in-house by our people. Paul Hoffman's The Left Hand of God hit the top stop in the iTunes 'free books apps' chart within its first week after being downloaded by over 10,000 users in just five days.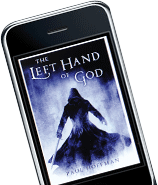 PearsonContinuity.com We launched this website to offer print and online resources for students, parents and teachers to continue education if schools had to be closed due to a virus outbreak or some other crisis. Solutions available on the site include Pearson's data management systems, digital and print-based educational content, plus additional teacher, parent and student support resources.
Focus on:
Integrated learning platforms
We've been focused on finding new ways of giving students access to our products in response to the growing demand for hybrid and online learning solutions. By joining our services together, we are able to offer educators and students a more personalised and efficient way of teaching and learning. Our research shows that these integrated learning platforms deliver tangible improvements for learners and the rapid uptake of these services speaks to their effectiveness: demand for MyLabs and Mastering online learning programmes surpassed six million student registrations in 2009, a 40% increase over 2008.
MyMobi Pearson Education South Africa has created an online product to accompany their Focus Study Guides. Pre-recorded video tutorials by experienced teachers and self-marking, multiple-choice assessments in 12 different subjects can be downloaded using a computer, mobile phone or any internet-enabled mobile device.
MyMathLab In the US, Cleveland Stat Community College's Math Department redesigned its developmental course to focus on personalised learning and instruction, using only MyMathLab to administer online homework and testing. Following the redesign, student results soared; 47% more students passed their developmental maths courses prepared to progress to collegelevel maths; 81% of those students completed college-level maths courses, compared to 70% of other students; and teachers saw a 31% increase in course completion rates.
Platinum series Active Teach and Active Learn is a blended-publishing product from Platinum – the first printed and online course developed for the South African National Curriculum – using a platform adapted for the South African market from Pearson UK. This will be available in Mathematics and three other subjects in 2010.

The TV Teach product, recently available for English (First Additional Language), is aimed at teachers in school without access to interactive whiteboards, data projects and computers. This product allows teachers to rely solely on print components enhanced by a DVD and audio recordings to improve the classroom learning experience.
eCollege Pearson North America's platform for fully-online distance learning in higher education, increased online enrolments by 36%, with take-up particularly strong by not-for-profit colleges in the US. By combining the existing platforms of eCollege and the newly acquired Fronter, we produced Pearson LearningStudio, a full personalised learning environment.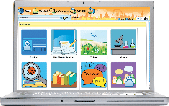 Fast fact:
Pearson headquarters' recycling scheme
In 2009, the whole Pearson headquarters building at 80 Strand, including the floors used by our external tenants, turned to a more environmentally robust recycling scheme. All rubbish is now separated by using communal waste bins for paper, recyclable material, wet waste/non-recyclable material and organic waste. Composting bins are collected by a company called Juniper, which then produces compost for farmers in Kent, UK. This scheme is now in place throughout all Pearson buildings in the UK, with various composting companies.